By John Thomas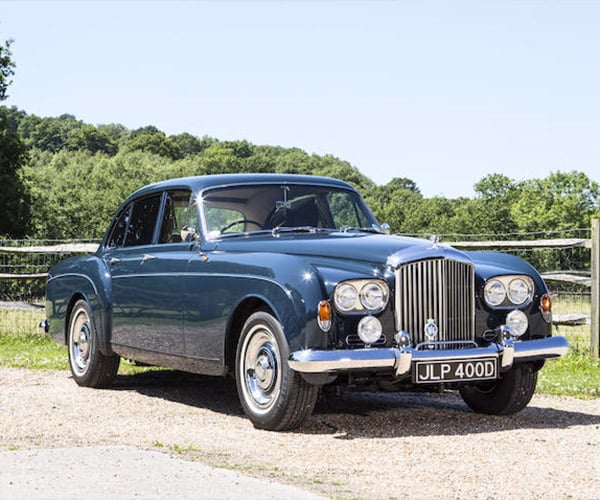 You're either a Beatles person or a Stones person. Me, I am solidly in the latter camp, and even more so after I read Keith Richard's recent and riveting autobiography, "Life." In the book, Richards loving mentions his blue 1965 Bentley Continental Flying Spur Sports Saloon, which he dubbed "Blue Lena" in honor of the iconic Jazz crooner Lena Horne. Now the car is set to go up for auction in September in Britain at the
You're either a Beatles person or a Stones person. Me, I am solidly in the latter camp, and even more so after I read Keith Richard's recent and riveting autobiography, "Life." In the book, Richards loving mentions his blue 1965 Bentley Continental Flying Spur Sports Saloon, which he dubbed "Blue Lena" in honor of the iconic Jazz crooner Lena Horne. Now the car is set to go up for auction in September in Britain at the Goodwood Revival auction.
Richards personally piloted the car for many years, and rumor has it there is a hidden compartment inside for hiding contraband, which is not surprising in the least. The long, elegant 4-door features tinted rear windows (natch) and an immaculate interior of light brown leather and gorgeous dark wood accents. All in all, it looks to be in beautiful shape.
Auction house Bonhams says the Bentley could go for somewhere between $600,000 and $900,000, but I can almost guarantee you that there are a bunch of wealthy Stones fans out there who are going to drive that price way up. And who knows what the future owner will find when he locates that secret compartment.
Source:: 95 Octane