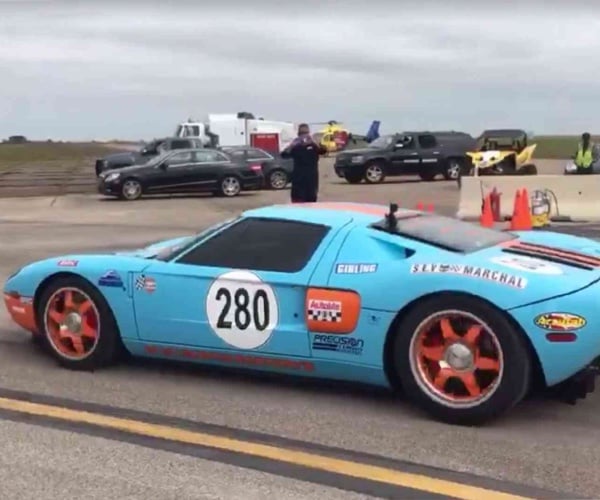 The guys over at M2K Motorsports have a very special 2006 Ford GT. The car is heavily modified featuring an Accufab Racing Engine that has massive turbos, MoTeC ECU and lots of other custom parts, but it still has the stock transmission.
Down at the Texas Mile in Victoria, Texas the car lined up for a standing mile, and reached a top speed of 293.6 mph. A standing mile means the car starts from a dead stop and has a mile to accelerate as fast as possible.
In a quarter mile, the car reached 161.7 mph. By the time the parachute had to be pulled, the GT had reached the record-setting speed. The in-car video of the feat sounds pretty darned good even if you can't see much.
Source:: 95 Octane