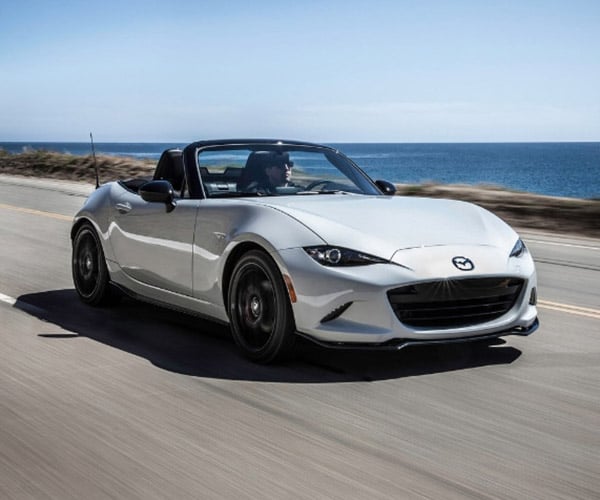 I spent a couple years hooning a 2013 Mazda MX-5 Club Sport around the racetracks in Texas and making people with "fast" cars hate themselves. If you want to track a MX-5, the Club is the model you want. Mazda has now unveiled the all-new 2016 MX-5 Club and this is the version for track day fiends and autocrossers.
The car gets 17-inch gunmetal wheels with 205/45R17 tires. The big gain is a limited slip differential when fitted with Skyactiv-MT. I assume the MT to mean manual transmission. The car also gets Bilstein shocks and a shock tower brace.
All Club models get a front air dam and rear lip spoiler. The Club model tips the scales at 2,332 pounds when fitted with the six-speed manual transmission. The auto loses the best hardware of the Club and brings weight to 2,381, so stick with the manual. Pricing is unannounced, but Club models are traditionally affordable by most standards.
Source:: 95 Octane