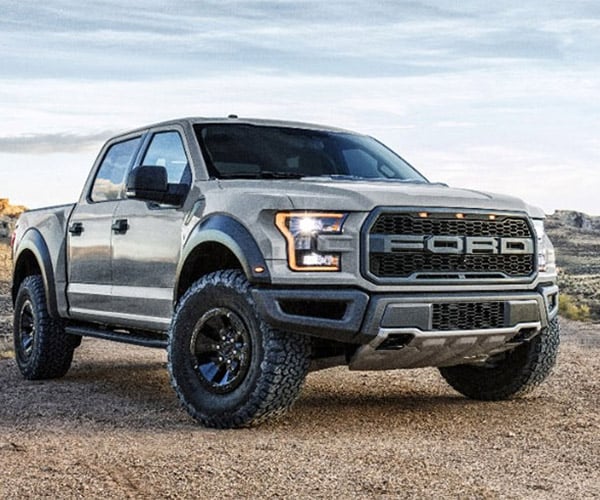 The coolest truck that Ford offers is the F-150 Raptor, and if you want the all-new 2017 version the order banks have now opened. Since the configurator went online, Ford says that nearly 30,000 completed builds have been designed.
Enough people have put together their dream trucks with it to allow Ford to get an idea what the most popular options are. So far, 91% of buyers have opted for the SuperCrew, with 90% choosing the luxury group, and 77% going for the technology package. Shadow Black is the most popular color so far.
Of course, it's not just virtual Raptors that have been popular. One dealership in Las Vegas says it already has almost 300 buyers on the waiting list for the powerful off-roader.
Source:: 95 Octane