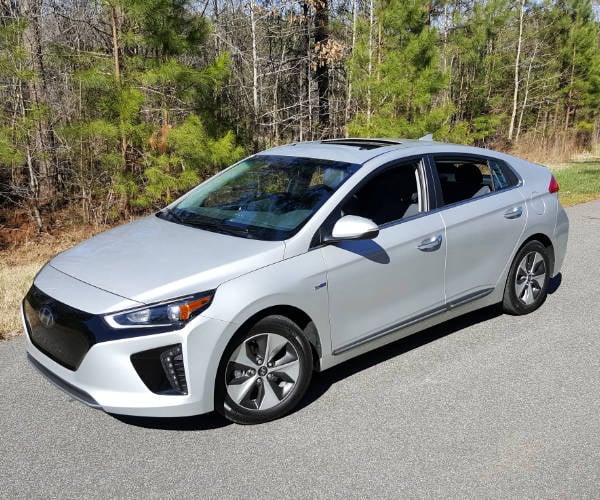 For those who pay attention to television advertising, you know there's a campaign currently out about how many awards Chevrolet has recently received. One of those awards, the North American Car of the Year, was awarded to the all-new Chevrolet Bolt EV. A respectable car in its own right, there is a competitor out there that might give it a run for its money. That car is the Hyundai Ioniq BEV.
The new lineup of Ioniq vehicles come in three flavors; hybrid, plug-in hybrid, and full EV. While they're all interesting and competitive offers, the EV is the most compelling. While not a Tesla rival, it does strike right where it counts for people looking at the Bolt EV; their pocketbook.
Recently I had a chance to drive the Bolt EV in North Carolina in a variety of real-world scenarios. I was definitely impressed.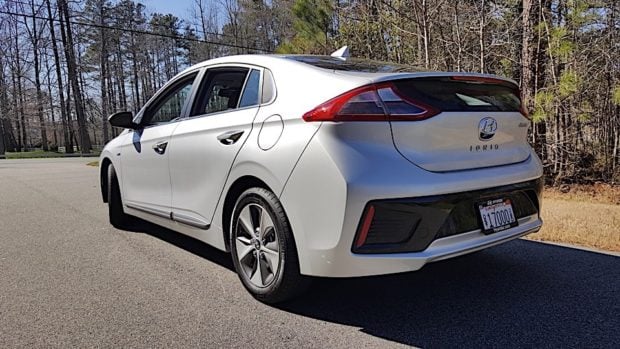 Unlike some other electric and hybrid offerings, the Ioniq doesn't advertise to the world that it's a green car. It doesn't look like a quirky bubble car for people who want everyone else to know how green they are. It's just a car. It looks like a car. It drives like a car. It has features of a car. A way to look at it is as a nicer Hyundai Elantra that doesn't run on gasoline.
The version we drove was well-equipped, with features like automatic climate control, adaptive HID headlights, adaptive cruise control with autonomous emergency braking, and more. Android Auto and Apple Car Play are supported by the infotainment system.
Keeping up with the Bolt comparison, the Ioniq has three different levels of regenerative braking. You can have no regen, so the car coasts when you let off the throttle. You can set it to Level 3, which offers enough regen to fully stop the vehicle without going for the left pedal. The Bolt's regen on-demand feels about the same as the Ioniq's Level 2 setting for regen.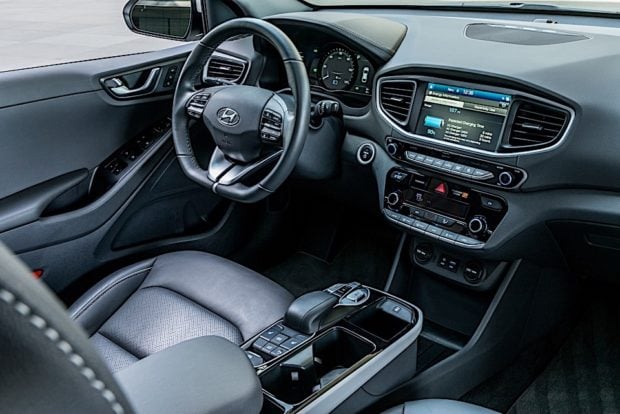 The Ioniq is also cheaper than the Bolt. It starts at $29,500 and the one I drove was $32,500. That's before any incentives. Hyundai is also offering a unique leasing option to residents of California. In addition to a low-cost lease, they're providing a credit for electricity use, so the owner doesn't really have to pay for the energy to drive it.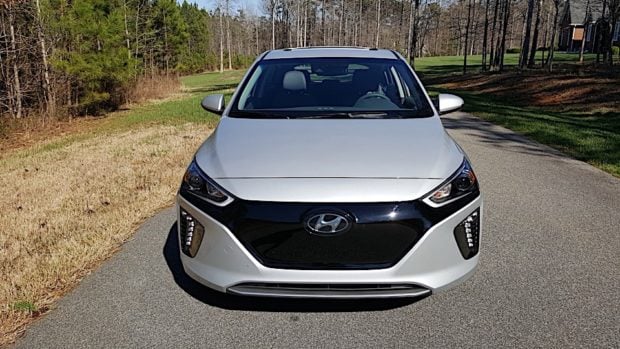 The elephant in the room, though, is the range. It's rated for 124 miles of use. That's significantly less than the Bolt's 238 miles. So what gives?
According to Hyundai, most people aren't driving more than the 124 miles of range that the Ioniq Electric offers. Additionally, when equipped similarly, the Ioniq is around $7,500 USD cheaper than the Bolt EV to buy, even with the tax credits.
That's not an insignificant amount of money for a car designed to be an inexpensive Tesla alternative. Also, some features like full-stop cruise control aren't even available on the Bolt.
Ultimately, the Ioniq Electric is a great city runabout that doesn't look like it's trying to save the planet. Rapid charging, smart app support, and a suite of technology gives you all the functionality of the Bolt – minus the range – for less money.
It seems like it should be a big win for Hyundai.
Source:: 95 Octane