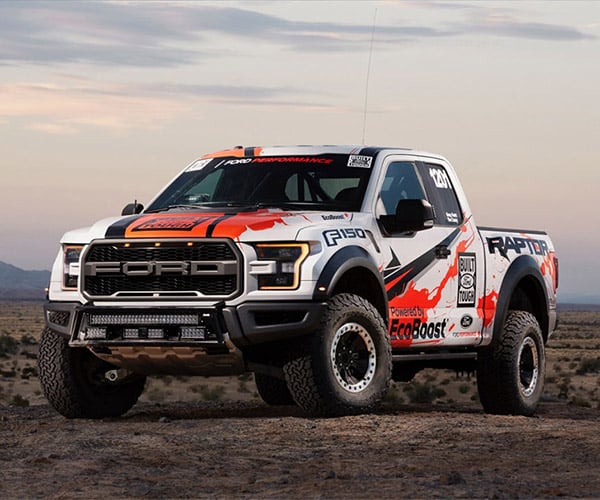 Ford is set to take on the SCORE Baja 1000, one of the most grueling and difficult races in the entire world. The truck that Ford is using for the race is the 2017 Raptor, and to prove just how impressive it is, the truck is mostly stock.
There have been a few modifications made to meet race safety rules. The mods include a roll cage, puncture resistant fuel cell, racing seats racing harnesses, and lights. Plus, the stock springs and shocks had to be changed to accommodate the extra weight of the roll cage.
The stock 3.5L EcoBoost engine is under the hood making 450 hp and 510 lb-ft of torque. Behind the wheel will be four time Baja 1000 winner Greg Foutz who says that this is the most production based truck he has ever raced.
It'll be interesting to see how well the Raptor performs compared to some of the much more heavily modified trucks out there in the race.
Source:: 95 Octane