The Smart Fortwo is already a very fuel efficient and green car thanks to its size and tiny engine. For those who want no emissions at all, Smart is set to launch the 2017 Electric Drive version at the 2016 Paris Motor Show.
The new version gets a larger 17.6kWh battery that delivers its longer driving range compared to the old version. Smart says that based on European testing methods, the car will achieve 99 miles or driving range per charge for the coupe and 96 miles for the cabrio. That is significantly less than the 238 miles the new Chevy Bolt will go, and the Bolt is larger and more practical for most drivers. That said, the Smart Fortwo Electric has historically cost a bit less than the Bolt.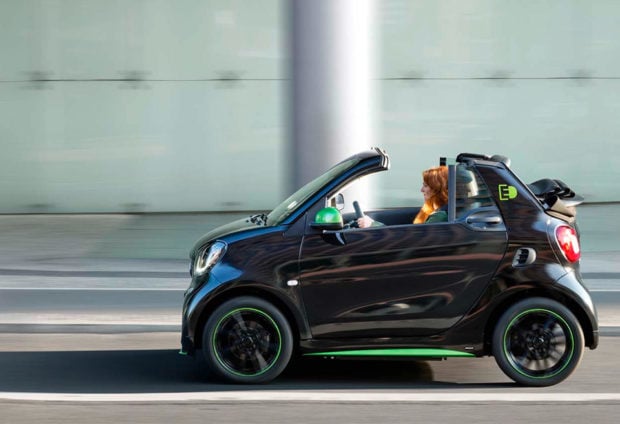 Charge time from a level 2 charger is an impressively quick 2.6 hours, though a 110v power source will take 22 hours. Pricing is unknown and the car is expected to launch in the US next spring.
Source:: 95 Octane