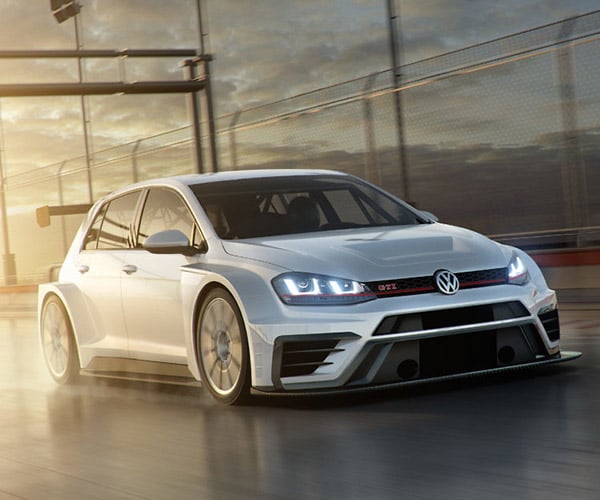 Volkswagen is showing off their latest race car based on the Golf GTI. The Golf GTI TCR generates up to 350hp and gets new aero for 2017. Last year was its first full season of races and it won 17 events and two championships.
Modifications for 2017 include a new outer skin with refined tech. In race trim, the Golf GTI TCR sells for €90,000 (~$95,700 USD) plus VAT from Volkswagen Motorsport. The car is targeted at pro teams and drivers, but I think it could be a great track day car too if you had the scratch.
There are no production images of the car yet, just the rendering you see here. Hopefully, we'll see more soon.
Source:: 95 Octane