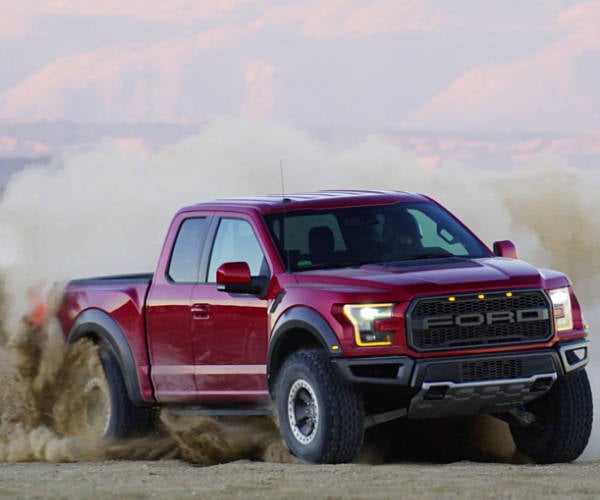 We recently told you about the new-for-2018 Ford F-150 that debuted just prior to the 2017 North American International Auto Show. There are all-new engines, there's a new front end, there are new wheels and there is a new tailgate. It's a significant refresh shortly after the redesign of 2015, but the question that wasn't readily answered was, "What about the Raptor?"
The 2017 Raptor is one of the baddest trucks you can buy today. It'll do 100 miles per hour literally anywhere, and with the new 3.5L EcoBoost engine it makes 510 lb-ft of torque. It's a force of nature. What changes will it see for 2018?
None.
I recently had a chance to speak to Ford's Brian Bell, who heads up F-150 marketing, about the new truck and changes to the Raptor for a podcast I host. The 3.5L high output EcoBoost V6 is still unique to Raptor, despite all the other engine changes. Visually, it's keeping all the current features, including headlight design. You can listen to the whole interview in the video below.
It already looks different enough from the normal F-150 that it doesn't need the visual upgrade. It's also a brand new truck, so it's not surprising that there are no planned changes. That's fine by me, as I'm already a huge fan of the truck.
Source:: 95 Octane