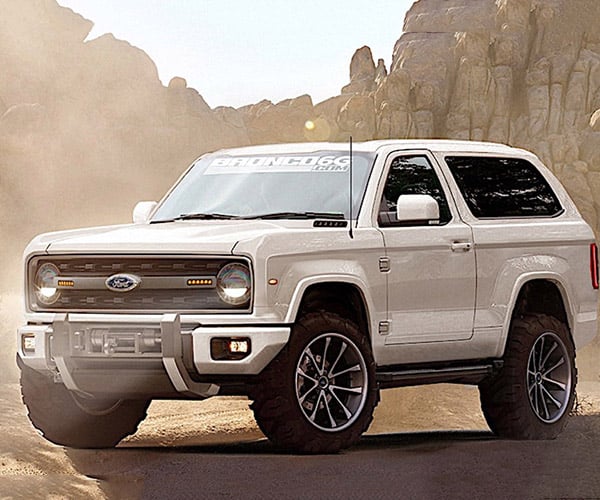 We don't know what exactly the coming Ford Bronco will look like, but we know the SUV is expected in 2020. We also know that Ford has been saying that the Bronco will be a legit off-roader this time around. Some new details have now surfaced that came from axle and drivetrain maker Dana.
During an investor presentation, Dana revealed that it won the contest to be the drivetrain provider for the new Bronco. Dana went on to say that the Bronco will use its AdvanTEK gear technology, which is often used in solid axle setups. In addition, the axles are apparently being made in the same Toledo, Ohio plant that is expected to make axles for the next-gen Jeep Wrangler. That means it's quite possible that we're looking at solid axles.
The Bronco has been tipped as a body-on-frame SUV, and add in the solid axles and this may finally be the Ford to give the Jeep Wrangler a run for its money. It really looks like Ford plans on making good on its "true off-road vehicle" promise.
(Rendering via Bronco6G)
The post 2020 Ford Bronco Could Get Solid Axles appeared first on 95 Octane.
Source:: 95 Octane