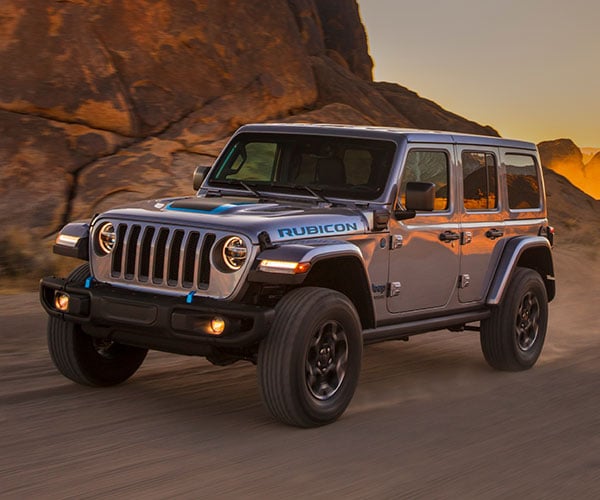 One of the biggest announcements Jeep made in recent memory was that plug-in hybrid versions of the Wrangler were coming to market in 2021. Official pricing has been announced for the Jeep Wrangler Sahara 4xe and Rubicon 4xe. The Sahara version starts at $47,995, while the Rubicon hybrid starts at $51,695. Those MSRPs don't include the $1495 destination charge. To soften the blow to your wallet, both of the plug-in hybrids also currently qualify for a $7,500 federal tax credit. They may also be eligible for state and local credits in certain locations.
4xe Wrangler models make a total of 375 horsepower and 470 lb-ft. of torque. In addition to running on gas or gas/electric modes with an estimated 50 MPGe, they can be driven on electricity only, but Jeep doesn't mention a driving range.
The combustion engine is a 2.0-liter turbo four-cylinder paired with two electric motors and an eight-speed automatic transmission. The battery pack is a 17 kWh lithium-ion unit. Both vehicles maintain their rugged off-road nature, and the extra torque will undoubtedly be welcome on the trail. Deliveries will start in Q1 of 2021.
Source:: 95 Octane