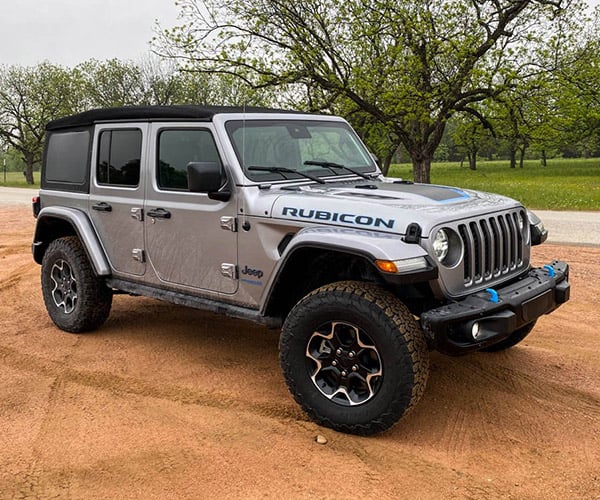 One of the more interesting trims for the Jeep Wrangler is the plug-in hybrid Wrangler 4xe. High-end Wrangler models have seen price increases in the past, and for 2022 that appears to be the case again. A leaked order guide shows MSRPs for the Wrangler Unlimited Sahara 4xe and Rubicon 4xe will increase by $1005 each.
With that price increase, the 2022 Sahara 4xe will start at $54,125, including the destination charge. The Rubicon 4xe will begin at $57,825, including the destination charge. While a $1005 price increase isn't all that steep, there appears to be no new equipment to justify the increase.
Presumably, the price increase comes as another consequence of the ongoing chip shortage. Compared to when the 4xe plug-in hybrid models first launched, the price increase has been significant. Since launch, both versions of the 4xe have seen the price increase by about $4635. While there are few SUVs with the off-road capability of a Wrangler, there are other PHEVs on the market that won't cost you as much and are more fuel-efficient.
Source:: 95 Octane