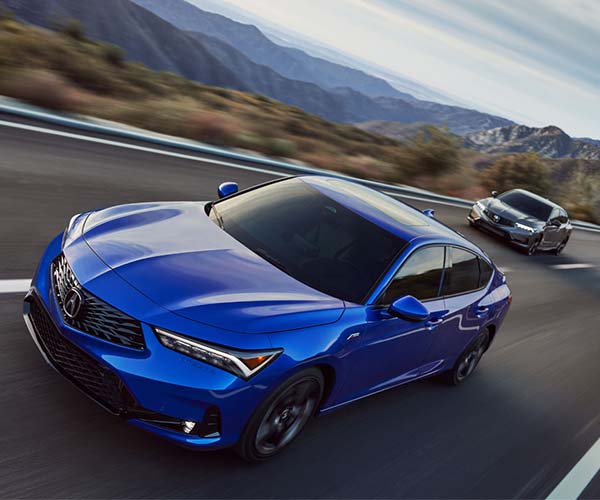 Except for pricing, Acura has released the full details on the new 2023 Integra sports sedan. One of the critical bits of information that fans wanted to know was exactly how much power the car would have. The Integra will use a VTEC 1.5-liter turbocharged four-cylinder engine, making 200 horsepower and 192 lb-ft. of torque.
We will admit we were hoping for more power and torque since Honda has more powerful four-cylinder engines. The standard transmission is a CVT automatic with paddle shifters. However, it appears a six-speed manual is available as an option on both the A-Spec and A-Spec with Technology Package.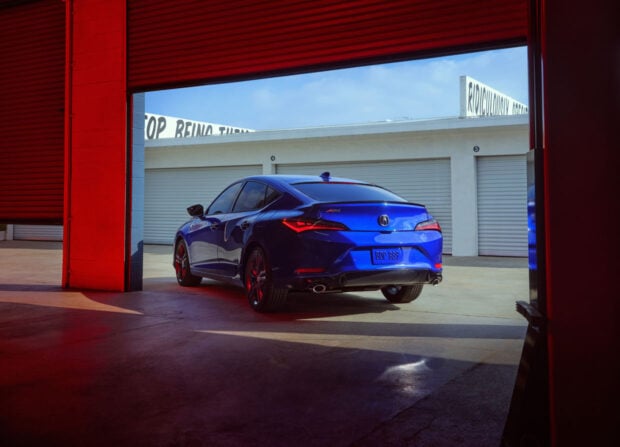 All versions of the Integra have a three-mode Integrated Dynamic System offering Comfort/Normal/Sport modes. The Technology Package adds an individual mode. Adaptive Dampers are only available with the Technology Package.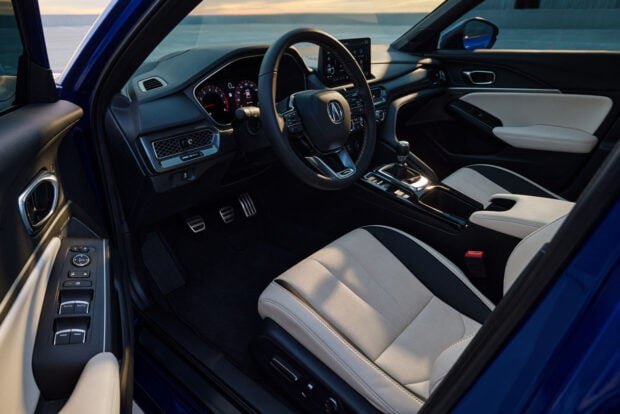 All versions get a 10.2-inch digital instrument display with a seven-inch touchscreen display. Technology Package buyers trade the seven-inch touchscreen for a nine-inch touchscreen. Wired Apple CarPlay and Android Auto are featured on all models while the Technology Package ditches the wire. Full details and specifications can be seen here.
Source:: 95 Octane