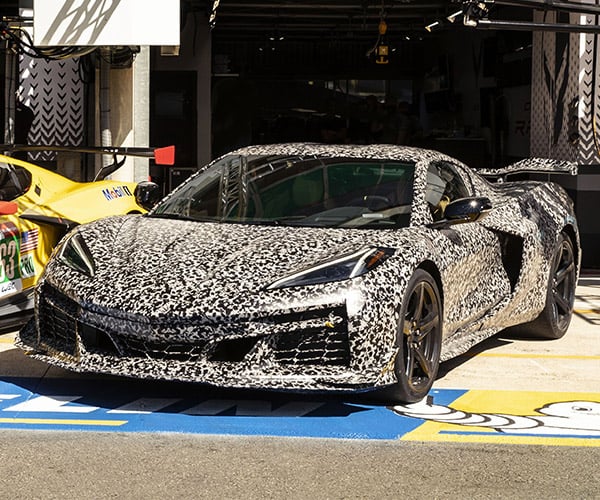 One of the most anticipated vehicle launches of the year is the 2023 Chevy Corvette Z06. The official reveal for the car is set for tomorrow, and at that point, we will know much more about it. However, ahead of the reveal, Chevrolet has been continually teasing new tidbits about the car to keep fans interested.
The most recent tease comes in the form of a video that at one point focuses on the instrument panel of the car. We can see that the redline for the flat-plane crank V8 that sits midship in the Z06 redlines at 8600 RPM. That's notably higher than Ford's flat-plane crank V8 cars, the Mustang Shelby GT350, and GT350R, which redline at an impressive 8250 RPM.
The video is undoubtedly fun to watch for fans of the Corvette or American muscle in general. We also get an opportunity to hear the distinctive V8 wail of the Corvette. It's nice that Chevrolet is sharing some details on the car ahead of the launch, and we can't wait to learn everything about the car. The reveal happens tomorrow, October 26, 2021 at 12pm eastern time.
Source:: 95 Octane