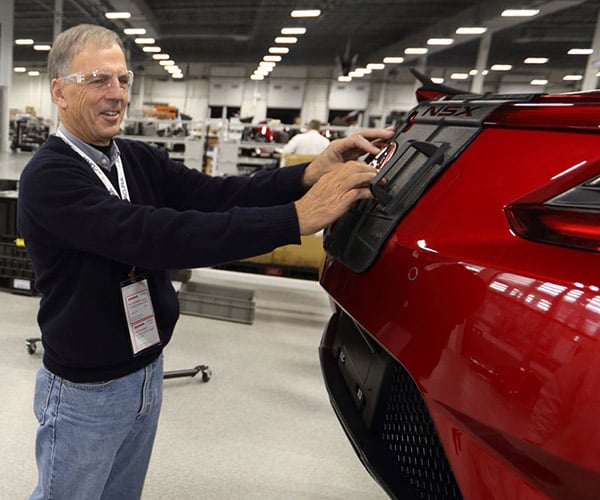 Acura has announced a new program for the lucky few who are going to buy an Acura NSX. The NSX Insider Experience allows buyers to experience the making of their own supercar along with a one-on-one tour of the manufacturing center in Ohio. The tour includes a trip to the engine building room, and the opportunity to take an NSX on the track with a professional driver.
Buyers get a lesson on how each NSX engine is machine-balanced, tested, and broken in for the equivalent of 150 miles before being installed and delivered to the customer. As an added bonus, buyers get to stick the Acura emblem on their own NSX.
Attendees can choose from six packages with one- or two-day tour options. Add-ons include a two- or four-hour performance driving experience, and a tour of the Honda Heritage Center. Prices start at $1,990, and go up to $6,768 depending on the options you choose.
Source:: 95 Octane