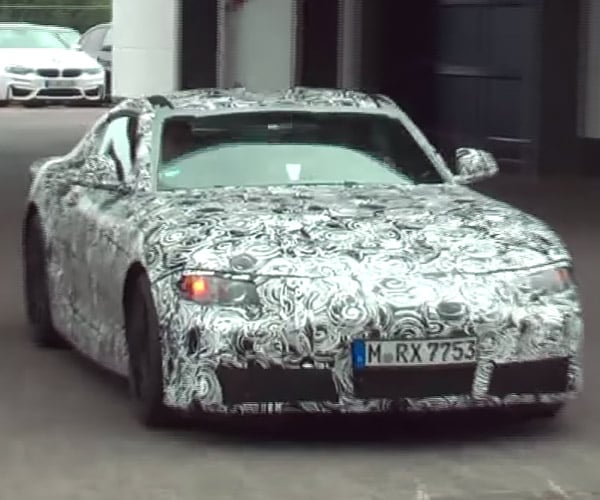 If you are anxiously waiting for the debut of the Toyota and BMW sports car tie up that is expected to be the new Supra, you will want to watch the video here. The heavily camouflaged car you see here is rumored to be the new Supra, and it sounds very cool.
The car was spotted coming out of BMW's M test center near the Nürburgring. It sounds more than a little like a Ferrari, albeit a quiet Ferrari to my ears. It's hard to tell what the body looks like with all that camo on it, though it reminds me a bit of the Toyota 86 honestly.
I hope that the car does end up being called the Supra, and I hope it is in the realm of affordability for middle-class car buyers. I'd be happy with a price tag near what a Mustang GT costs, but odds are it will be more expensive.
Source:: 95 Octane