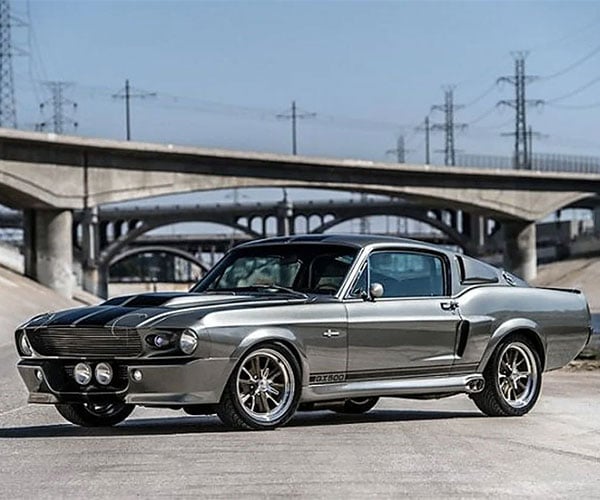 When it comes to actors, few are as polarizing as Nicolas Cage. Some people hate every movie he's ever been in, while others are big fans of his prolific work. For car guys and gals, one of the best Nicolas Cage movies ever made was "Gone in 60 Seconds." Even if the acting wasn't going to win Academy Awards, the cars are worth a watch.
Certainly, the most iconic vehicle in the movie was Eleanor, the 1967 Mustang with its iconic style. That car was so popular that it spawned legions of copycats all around the world. The car in the images here isn't a copycat. It's one of three surviving hero cars used in the production of the film. It uses a Ford Racing 351 cubic-inch crate engine that makes 400 horsepower.
That's certainly not a lot of power by today's standards, but with its pepper gray paint, black stripes, and a black interior, the car looks fantastic. It's made its way to Germany and is currently for sale by ChromeCars at an undisclosed price. The listing shows it has 72,815 miles on the odometer.
It's unclear if that mileage includes mileage from before it was a movie icon or if the mileage is since the restoration for movie use. With only three of these cars remaining, you can bet this one won't come cheap.
Source:: 95 Octane