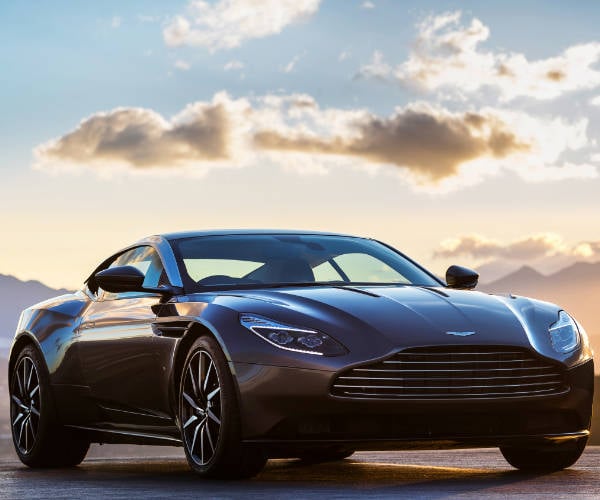 If you're looking for a fast, comfortable long-distance tourer, and you have some money to spend, you really can't go wrong with Aston Martin's DB line of vehicles. The DB9 was arguably the company's break-through model, using all new architecture and featured modern technology. But as time progresses, new models need to come. Today, the newest in the DB line is the all new DB11.
To get the obvious question out of the way first; where's the DB10? Well, if you remember it was the starring car in James Bond's latest film, Spectre.

Like the DB9, the DB11 has a series of firsts for the company. The big one, though, is underneath the bonnet. Powering the DB11 is a twin turbo 5.2L V12 making 600 horsepower. It's the first time any Aston Martin is powered by a turbocharged engine.
The rest of the car is also thoroughly modern, including state of the art infotainment with a 12-inch LCD instrument cluster and an 8-inch center display. These parts were co-developed with Daimler, so expect it to have a bit of a Mercedes-Benz feel.
It's important to remember that the DB11 is designed to eat miles, but not corners. It's a heavy GT car and that's reflected in the 3.9 second 0-60 mph time. While that's surely not slow, it's not insanely fast these days, either.
The price of admission? $211,995 (USD). It'll go on sale later this year. It's time for me to start saving my pennies!
Source:: 95 Octane