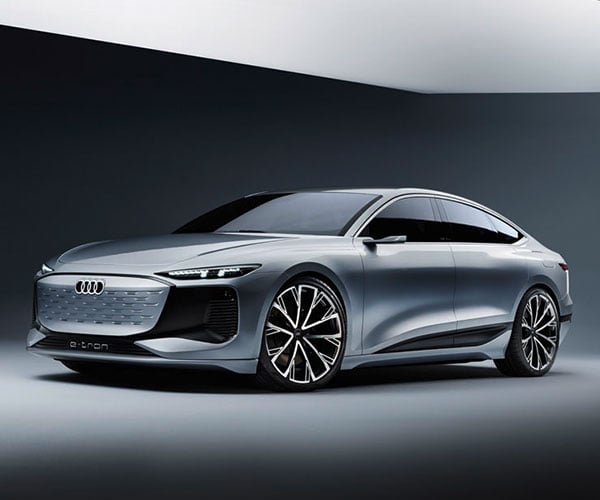 Audi has unveiled a new electric vehicle called the A6 e-Tron concept. It's a luxury-class Sportback sedan with a fully electric drivetrain. The car is built on a new technology platform called the Premium Platform Electric. One of the biggest claims for the A6 e-Tron concept is the car's anticipated driving range of over 700 kilometers – or about 434 miles.
That range will offer luxury and a long driving range per charge, and the most powerful versions in the concept of family will reach 100 km/h (62 mph) in under four seconds. The car is designed to support 800-volt charging technology, for quick charging at DC charging stations.
The concept car rides on big 22-inch wheels and has short overhangs, and a wide roof arch to give the vehicle a very sporty look. Just how much of this design will make it to the production version remains to be seen. The paint on the concept car is called Heliosilver, which gives the body of the car a three-dimensional depth effect that is particularly visible in the area around the wheel arches.
Audi says the vehicle represents an entirely new design concept, and the only thing it has in common with the current A6 is its dimensions. Audi will show off the concept car at the Auto Shanghai 2021 show. There is no indication of how much the car might cost, though deliveries of the production version are expected to begin in 2022
Source:: 95 Octane