By Paul Strauss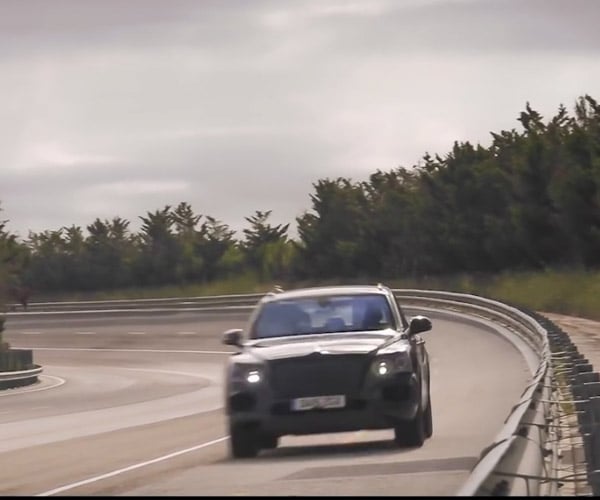 We've known for a while that Bentley has had its sights on doing something very special with their upcoming
We've known for a while that Bentley has had its sights on doing something very special with their upcoming Bentayga SUV, and they weren't just going to make an ordinary grocery getter. Well, we now know that the Bentayga aims to be the fastest production SUV ever made.
In this clip from an "undisclosed location" that looks suspiciously like Volkswagen's vaunted proving grounds in Ehra-Lessien, Germany, a Bentley pro driver shows off a V12-powered Bentayga clocking an impressive 301 km/h (or about 188 mph) – that's faster than a Jaguar F-Type V8 R or a Corvette Stingray, and just shy of the speed of a Nissan GT-R.
Most powerful SUVs are electronically limited around 155 mph or less for safety reasons. As far as I know, the fastest production SUV at the moment is the Porsche Cayenne Turbo S, which can hit 176 mph, while the Mercedes-AMG ML63 can do 173 mph. I doubt that the sporty new Jaguar F-Pace will approach these speeds, but you never know what they have up their sleeves. And then again, Porsche has vowed to build the fastest SUV, so their VW-owned sibling might not be holding onto this record for long.
Source:: 95 Octane