By Paul Strauss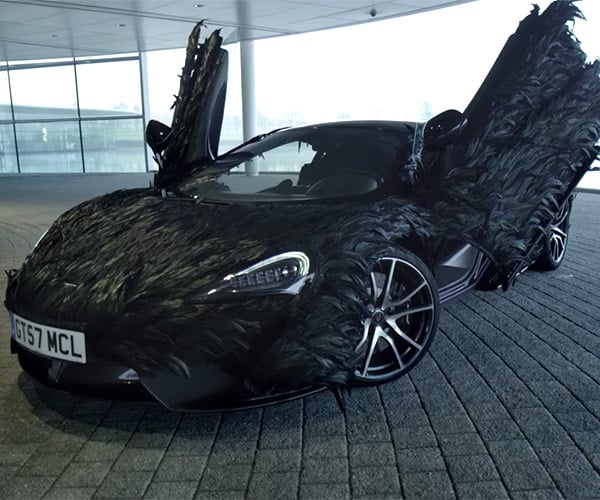 Every April 1st, carmakers and car fanatics do their best to stir up the internet with their April Fools pranks. This year featured some doozies, with everyone from Lexus to Honda to McLaren getting in on the action. So without further ado, here are my picks for the best of the best car pranks from April Fools Day 2017:
Lexus Lane Valet
The luxury automaker presents a technology we wish were real – the ability to remove obnoxious and unsafe drivers from the passing lane at the push of a button:
How to Change a Muffler Bearing
Home car repair expert ChrisFix takes a break from providing sound advice for fixing your car, and suggests that the noise our exhaust systems are making are caused entirely by a faulty, yet non-existent part.
McLaren 570GT Feather Wrap
The performance car maker knows a thing or two about lightweighting and aerodynamics, and takes it to the extreme with a unique body wrap that mimics the properties of a bird's wing.
Honda Emoji Horn
The 2018 Honda Odyssey gets an innovative new technology which makes it easier to convey exactly what you mean when you honk your horn. Is it a friendly "please watch out," or a nasty "GET THE F**K OUT OF MY WAY YOU IDIOT"?
Lotus Pet Lids
Animals are always a good way to add some humor to a product, and Lotus knocked it out of the park with their design – tiny helmets which offer protection for your four-legged pals while racing with them on the track. Now all we need is a tiny HANS device and a five-point harness for cats.
Hyundai Click to Fly
With Amazon, UPS, and other delivery services considering shipping items via drone, it was only a matter of time before someone would try and deliver something a bit heavier than a box of breakfast cereal using the technology.
Dacia Sundero
European automaker Dacia pokes fun at the lack of sun in the UK by creating a vehicle that doubles as a mobile tanning bed. If ever there were a case for full autonomy, this is it.
BMW dDrive
This new product from Bayerische Motoren Werke lets you experience thrill of driving in a German sports sedan on the open road from the convenience of your living room, assuming that you are a dog, that is.
Seriously, there were some really good ones this year. Did I miss any? What do you think was the best April Fools prank for gearheads this year?
More Awesome Stuff for You to Click On:
Source:: 95 Octane