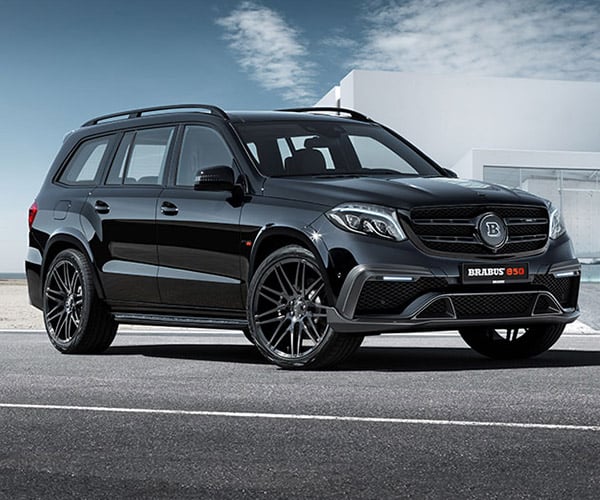 Brabus has unveiled a hopped up new custom SUV based on the Mercedes-Benz GLS 63. The luxury SUV has lots more power than factory standard to the tune of 850 hp and 1069 lb-ft. of torque. All of that power comes courtesy of a twin-turbo eight cylinder engine with increased displacement of 6-liters.
The big engine launches the SUV to 62 mph in 4.2 seconds on its way to a top speed of 186 mph. The SUV also gets aero components with naked carbon finish and enormous 23-inch Brabus Monoblock wheels.
The 850 XL also gets interior updates to make it more luxurious. Since the car is built to order, any Mercedes GLS 63 can be converted to 850 XL status in stages or at once. Pricing is unannounced, but axe murderers aren't cheap, especially ones with the Brabus name badge.
Source:: 95 Octane