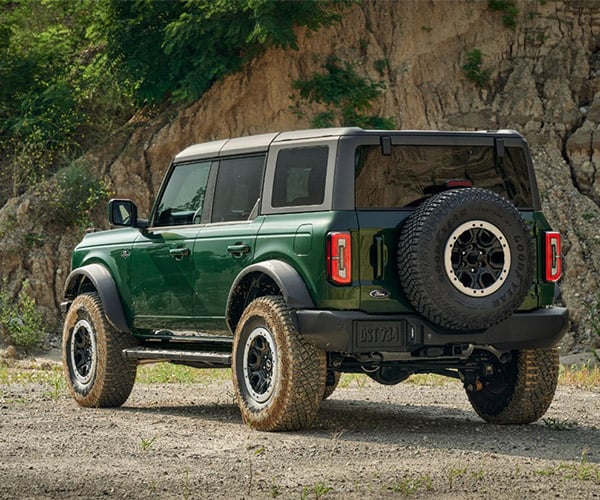 Not long ago, Ford announced that it would be replacing the hardtops on its 2021 Bronco SUV. The problem with the hardtop, which a supplier manufactures, was that some of them changed in appearance after being exposed to water and humidity. Reports indicate the supplier for the hardtop, Webasto, has produced new hardtops which correct the issue.
Ford has now confirmed that it will begin shipping Broncos waiting to be delivered to dealerships sometime this week. After it ships those vehicles' missing hardtops to dealers, Ford will begin shipping new hard tops to replace the tops on Broncos already in the field.
Ford expects to begin shipments this week, and the only delay in shipping results from having to run the Broncos that have been sitting since they were built through a final inspection. Ford also intends to do a water test on the new roof to ensure all vehicles are ready for sale. Ford plans to contact Bronco owners who need new hard tops directly.
[via Detroit Free Press]
Source:: 95 Octane