By Paul Strauss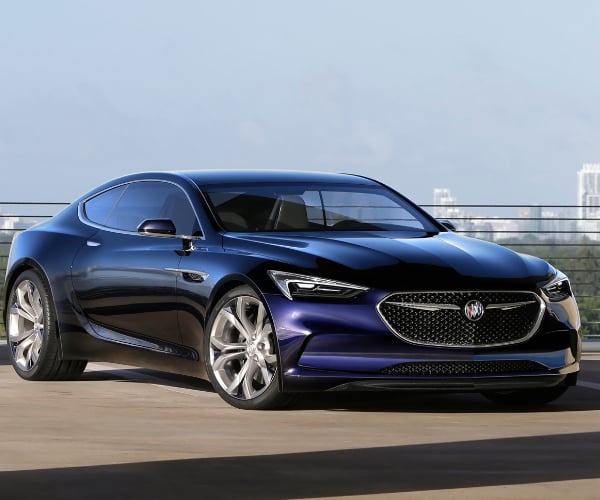 Buick showed up at the 2016 North American International Auto Show with an awesome surprise. The Buick Avista Concept is arguably the sexiest Buick ever designed, looking more like a Jaguar or an Aston than a car you'd ever expect to come out of GM's until recently conservative mid-range automaker.

The substantive 2+2 rocks a 3.0-liter, 400hp twin-turbo V6, geared to an 8-speed automatic driving only the rear wheels. That all sounds quite a bit like a slightly less powerful Cadillac ATS-V, and I'm not complaining. Assuming it's built on the Alpha platform too, it'll be in great company with the ATS, CTS, and the new Camaro – all cars that I've simply loved to drive. And yes, the Avista offers the stellar Magnetic Ride Control, so it should handle like a dream.
Styling of the Avista is simply brilliant, with curves aplenty, a long 110.7-inch wheelbase, a low, wide stance, and big 20″ wheels. Inside, the concept has an open and airy feel, accented by exposed carbon fiber and aluminum trim, and modern, sweeping surfaces typical of concepts, (and atypical of production vehicles.)
Naturally, Buick has yet to confirm production of the Avista, but I for one would be absolutely thrilled if they built it to look exactly like the concept.
Source:: 95 Octane