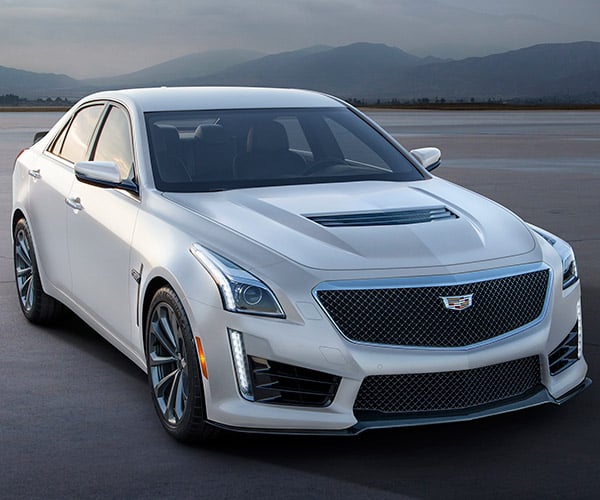 What you see in the image here is a new special edition Cadillac performance car. You can get the Crystal White Frost edition on the 2016 CTS-V and ATS-V coupe or sedan. The most prominent feature of the special edition rides is the matte white paint finish.
Along with that matte paint, these special editions get the carbon fiber and luxury packages as standard along with special 18″ polished aluminum wheels. Options are available including the Recaro seats, performance data recorder, and the 8-speed paddle shift transmission, among others.
The Crystal White Frost edition will be very rare. Only 99 will be made across the CTS-V and ATS-V lines. There will be 39 ATS-V coupes, 31 ATS-V sedans, and 29 CTS-V sedans. The CTS-V starts at $94,900, and the ATS-V starts at $71,460. Keep in mind that the matte paint finish but requires special cleaning procedures before you plunk down your hard-earned money.
Source:: 95 Octane