By Ben Shepard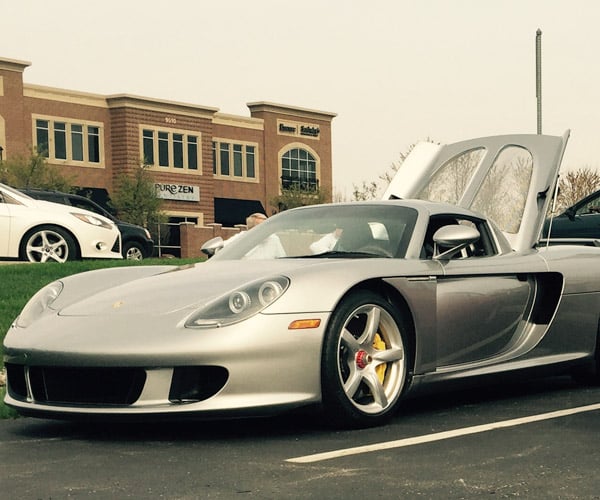 The iconic Porsche Carrera GT is the subtle badass of the hypercar genre. There are flashy cars, such as every single Lamborghini ever made, and overly sexy (borderline try-hard) cars, exemplified by Ferraris. Of course there are the much too serious such as the Gumpert Apollo; and finally, there is the perfect balance; the Carrera GT.
It is deceptively gorgeous, as if it would be enjoyable to drive, perhaps easy to drive. However, the Carrera GT is the exact opposite. Walter Rohrl, the infamous test driver of the Carrera GT, said that it was the "most dangerous car on the road." The 612hp mid-mounted V-10 is directly derived from the Porsche 9R3 which was Porsche's last hurrah in the LMP1 series in the 1990's. This engine was made bigger and more powerful for the Carrera GT and included the amazing sound of the 9R3.

The engineers definitely gave up on the rear-engine motif, having it inspired by the GT and LeMans cars from the very beginning. And for the love of speed and handling, they placed it almost directly in the middle of the car. Given that the car weighs 3,040 lbs, the 612 horsepower V-10 with 435lb-ft torque propels the Carrera GT with the vivaciousness of a wild animal.
Of course, it still looks like a Porsche — even the infamous Jeremy Clarkson thinks it's one of the prettiest cars ever made. It is easily compared to the 911 GT1, as a flagship Porsche. Porsche didn't change anything after Walter Rohrl's remarks; this is a purebred sports car. It is incredibly dangerous but it will always be incredible and marked as the last icon of the analog sports car.
Source:: 95 Octane