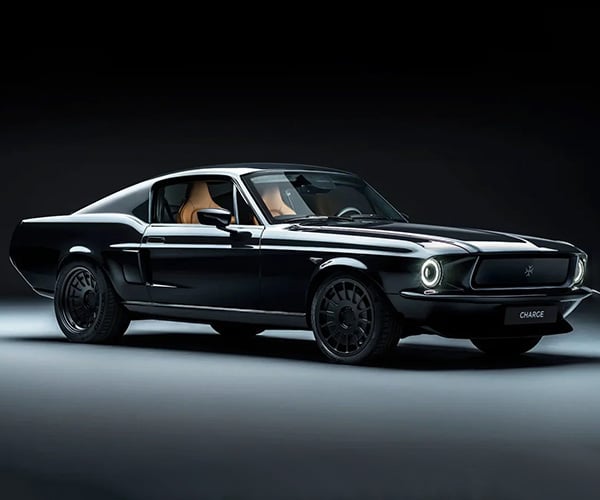 UK-based company Charge is making electrified versions of the 1967 Mustang fastback. Before anyone gets upset, the company isn't taking original 1967 Mustangs and ripping out the original powertrain. Charge is building their electrified Mustang using licensed reproduction body shells.
It's driven by an electric motor that produces 536 horsepower and 1061 lb-ft. of torque. Charge says its Mustang will reach 60 mph in about 3.9 seconds. Each car packs a 64 kWh battery pack promising about 200 miles of driving range per charge. The car can charge at 50 kW DC to top off the battery pack quickly.
While the outside looks like a 1967 Mustang, the interior is fully custom and like nothing seen inside an original Mustang. The car has a sizeable Tesla-like LCD screen in the center and plush high-back seats.
Limited to just 499 units, each Charge Mustang will be handbuilt in London and can be completely customized to the buyer's liking. As cool as it sounds, it's extremely expensive at £350,000, or over $450,000. You could get a fully restored 1967 Shelby Mustang for that much money.
Source:: 95 Octane