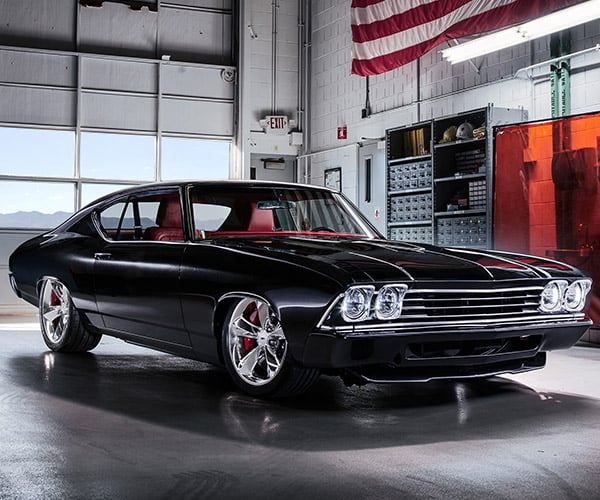 Chevrolet is showing a very cool concept at SEMA called the Chevelle Slammer. The customized 1969 Chevelle is designed to show off their new LT376/535 crate engines. While the shiny black muscle car looks fantastic, it's really all about the engine and transmission.
The 6.15 liter V8 engine has CNC ported heads, high-lift LT1 Hot Cam and delivers 535 hp. It can spin to 6800 rpm, has an 11.5:1 compression ratio and makes 87 hp per liter. That engine is mated to engine controllers and a Supermatic 4L75-E automatic transmission. Chevy Performance offers the new crate engine and transmission in a "Connect and Cruise" package from that also includes controllers and harnesses.
Chevy hasn't announced pricing, but you can bet this package won't be cheap.
Source:: 95 Octane