By Paul Strauss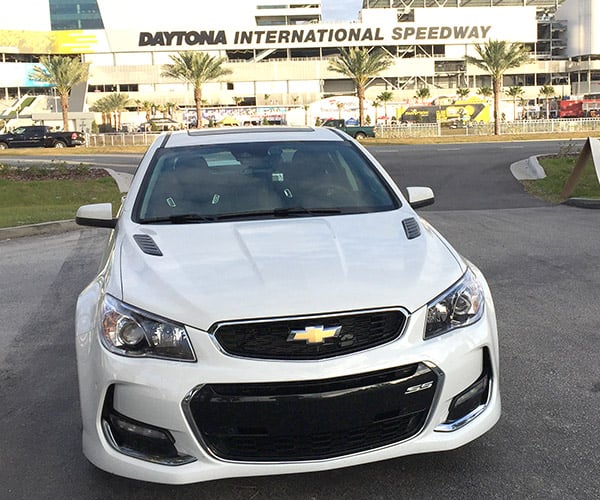 I've spent the last few days driving a Chevrolet SS from Chicago to Daytona to cheer on Team Chevy as they race for victory in the 2016 Daytona 500. While the pro drivers will take to the track in their 725 hp NASCAR Chevy SS race cars, the 415 hp production SS remained on the public roads for the duration of my trip. But pretty soon, new Chevy buyers will be able to take their cars out on the track at Daytona when they first take delivery.

Chevrolet's new partnership with the Daytona International Speedway will let buyers opt to take delivery select models at Daytona, then take it for a driving experience around the track. In addition to the track drive, buyers who opt to pick up their new cars at the Chevrolet Delivery Center at Daytona will receive a tour of the Speedway, a commemorative keepsake, and authentication of the delivery and drive.

Chevy has yet to announce what vehicles will be available for the experience, but I'm hopeful that at least the SS, Camaro and Corvette will make the list. The Daytona delivery option will be available later this year.
Source:: 95 Octane