By Paul Strauss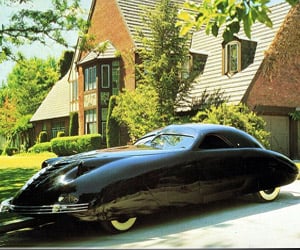 Yet another incredible car you could never buy, the 1938 Phantom Corsair was a true thing of beauty – especially in comparison to the other cars of its era, which largely were stoic rides that looked a bit like limousines. On the other hand, The Corsair looked like a black bullet-train-slash-rocketship on wheels.
Designed by Rust Heinz (of the H.J. Heinz family) and Maurice Schwartz of Bohman & Schwartz coachbuilders, the Phantom Corsair rode low to the ground, and its body had sweeping aerodynamic curves, made from hand-hammered aluminum. The vehicle had no fenders, and nearly every surface was completely smooth. The car was truly ahead of its time, with features like fully electric doors which had no handles on the outside, and modern instrumentation like a compass, an altimeter, and indicator lights for things like the door being open or the radio being turned on.
Based on the chassis of a 1936 Cord 810 sedan, the car measured a whopping 237 inches long and weighed a hefty 4,600 pounds. However, its upgraded 190bhp Lycoming 80° V8 engine helped to push it along at speeds up to 115 mph.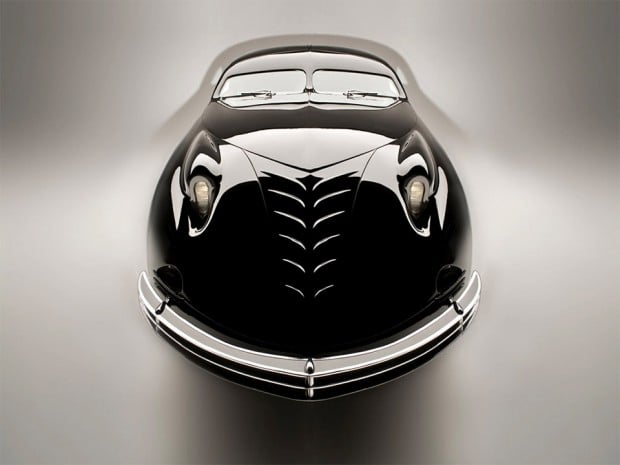 Due to the untimely death of Heinz in 1939, only a single Phantom Corsair was ever produced, and it currently resides in the National Auto Museum in Reno, Nevada.
The Phantom Corsair also made an appearance in the movie The Young in Heart, under the name "The Flying Wombat" as can be seen in the video below – though the interior scenes are clearly not from the Corsair.
Source:: 95 Octane