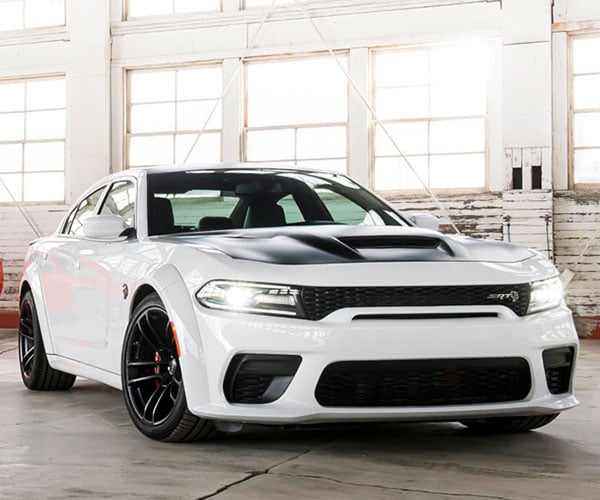 Dodge has announced a new update that will be applied free of charge on some 2015 through 2021 model year Dodge Charger and Challenger models. Vehicles that will get the update free of charge include all Charger and Challenger versions with the 392 cubic-inch V8 or supercharged 6.2-liter V8 engine. The update adds a new Security Mode that's designed to limit the engine to idle speed.
The idea is to help thwart car thieves and prevent high-speed chases with police. The update adds a four-digit secondary encryption code that must be entered on the infotainment system to protect against keycode spoofing thieves. Once the patch is applied, the vehicle's engine speed can be limited to just 675 RPM, 2.8 horsepower, and 22 pound-foot of torque if the thief doesn't key in the owner's four-digit PIN code.
Dodge says owners of 2015 through 2021 Challenger SRT or Charger SRT models and 2019 through 2021 Scat Pack cars can contact the local Dodge dealer to schedule the free Security Mode installation appointment. The feature is expected to be available late in Q2 of 2021, and there is no charge for the update.
Source:: 95 Octane