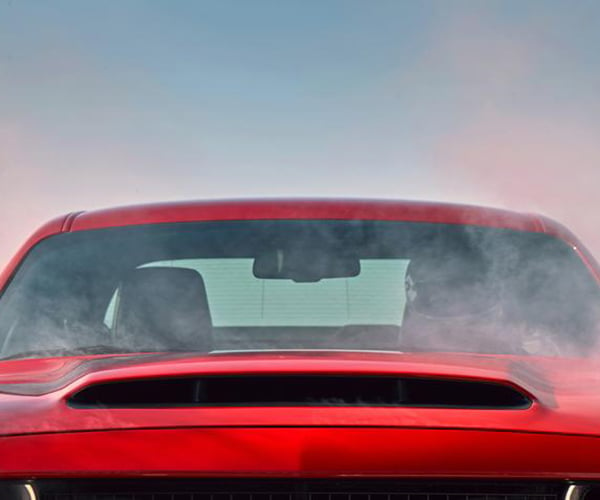 Dodge has offered up more details on the Challenger SRT Demon straight line king, and this time out it is talking up the massive hood scoop the car gets. Dodge says that the Air Grabber cold air intake hood has the largest intake ever installed on a production car at 45 square inches.
That massive cold air intake crams all that air into a larger functional airbox that is sealed and ducted to the hood scoop. That means that air has nowhere to go but into the engine where magic happens and more power results.
The Demon will also have a pair of functional "Air Catcher" headlamps. I can't wait to see what this thing can do in the quarter mile. It had better be epic.
Source:: 95 Octane