Every year, Fiat Chrysler Automobiles prepares a few different concept vehicles to show off at the Speciality Equipment Market Association (SEMA) show in Las Vegas. It's a modifier's dream, and the folks from Auburn Hills like to show off a few things that their designers are up to. One of those this year that really strikes home is the Dodge Durango Shaker Concept.
If you know me at all, you know that I'm a huge fan of the 6.4L HEMI V8 that appears in the Dodge Charger and Challenger Scat Packs, and it's an engine I want them to put in like everything (along with the 6.2L HEMI Hellcat). For the Dodge Durango Shaker, Dodge dropped the beauty of an engine into the Durango family hauler.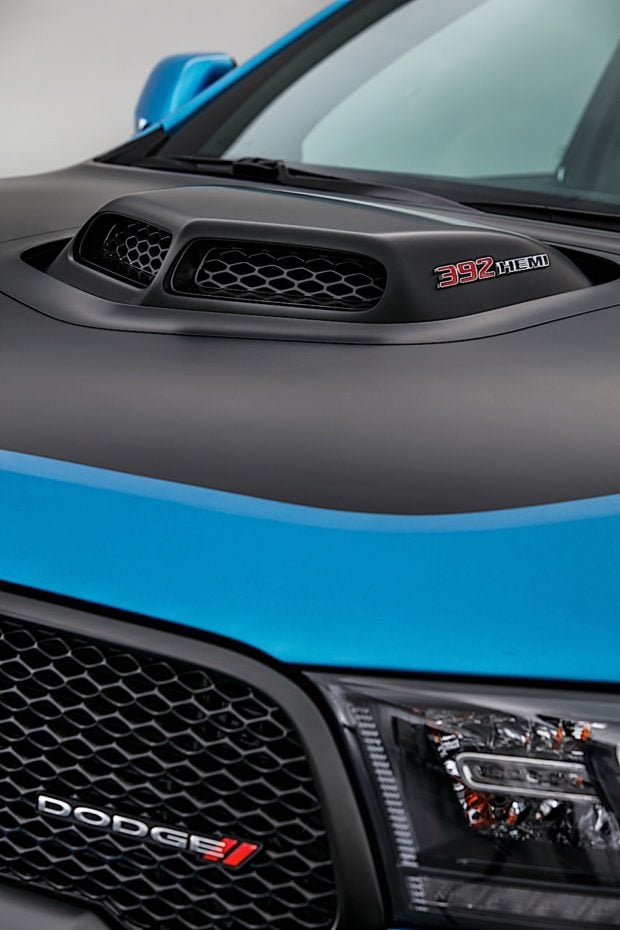 Additionally, Dodge created a custom fully-functional Shaker hood to help feed the new engine the air it needs. Dodge also had Mopar equip the Durango with a custom cat-back exhaust, cold-air intake, and the big brakes from SRT. Functional brake cooling ducts in the front help keep the brakes nice and cool after stopping the Durango.
It's painted in B5 blue, which is arguably the best blue ever from Dodge, and the interior has custom leather from Katzkin and other appearance goodies from the Mopar catalog.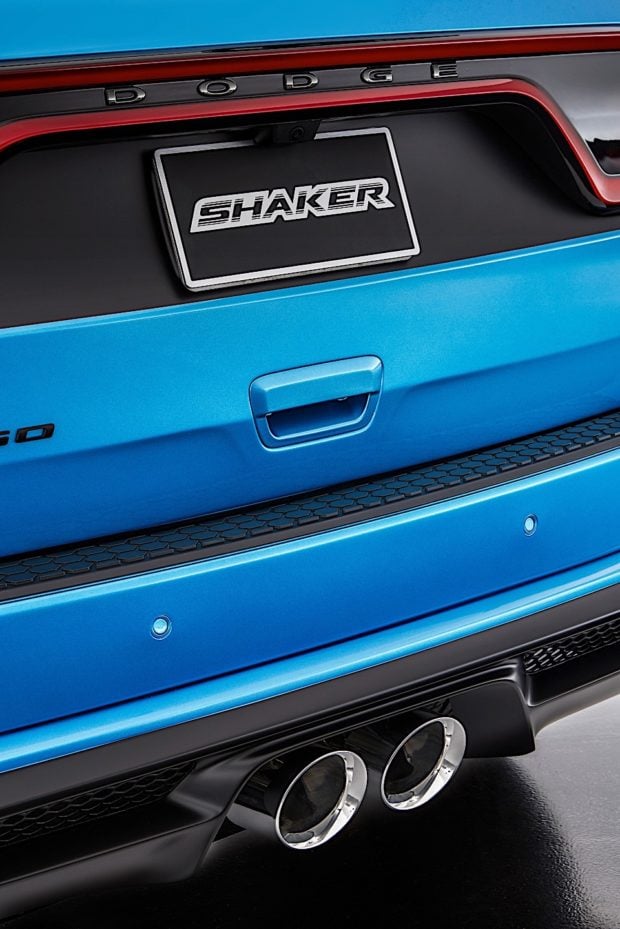 The Durango is already a pretty good family car, especially when you can equip it with the V8. While this is just a concept, adding the additional power from the bigger HEMI engine and giving it the whole Shaker treatment turns the Durango into a badass family car.
Source:: 95 Octane