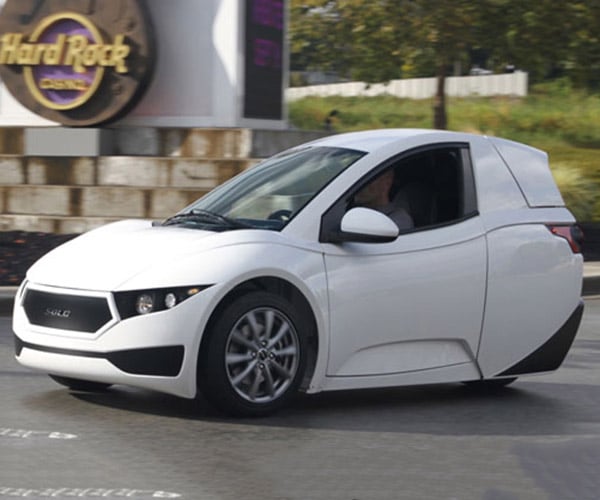 A few companies out there think the future of green vehicles lies in a 3-wheel design that puts two wheels in front and a single in the rear. One of those firms is Canada's Electra Meccanica, who recently revealed its Solo 3-wheel EV in production form.
Unlike the open fender design of similar cars from Elio, the Solo has closed fenders and looks like a normal car with some sort of perspective issue.
The solo is just 130-inches long and has and 80.5-inch wheelbase. Its electric powertrain has an 80 mph top speed and can reach 60 mph in about 8 seconds. Its manufacturer claims you can drive 100 miles on a full charge of the 16.1 kWh lithium-ion battery.
The car will start at $15,500, which is cheap as EVs go, but seems like a lot to pay for something so unattractive.
Source:: 95 Octane