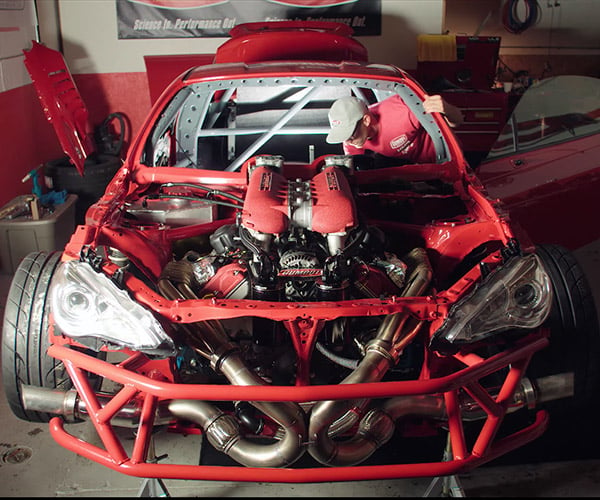 Back in July, we talked a bit about a Toyota 86 that was getting the engine out of a Ferrari 458 Italia. The transformation into the Gumout GT4586 required lots of modifications, and we are finally at the point where we can hear it start up.
It sounds positively beastly and while it looks a bit strange at this point, it sure sounds fantastic. I really like the front exhaust that belches flames.
I'm still wondering how they are going to cover that tall Ferrari V8. Perhaps they simply will leave it with no hood like in the video below. I also want to know just how much that engine cost.
Source:: 95 Octane