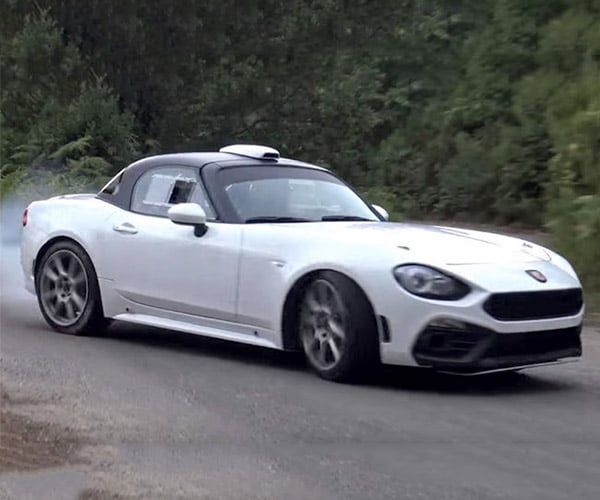 I really like the Fiat 124 Abarth, and I want a white one with matte black hood pretty badly. As much as I like the factory Abarth, this 124 Abarth R GT rally car makes me want to take up rally racing like right now. This car sounds like a little beast and I bet it is insane to drive.
The rally car uses a 1.8L turbo four that makes 300 hp and its trans is a 7-speed unit. It sounds like a pneumatic sequential shifter banging through the gears. It keeps the RWD platform, which is a requirement for the R GT class. It clearly has a roll cage inside, and that roof scoop brings cool air inside.
I can't wait to see this thing flying full speed through the air as some insane rally fan runs for their life. I can't tell you how much I want this exact car. I'm here to tell you 300 hp in a lightweight MX-5 based chassis is a blast to drive.
Source:: 95 Octane