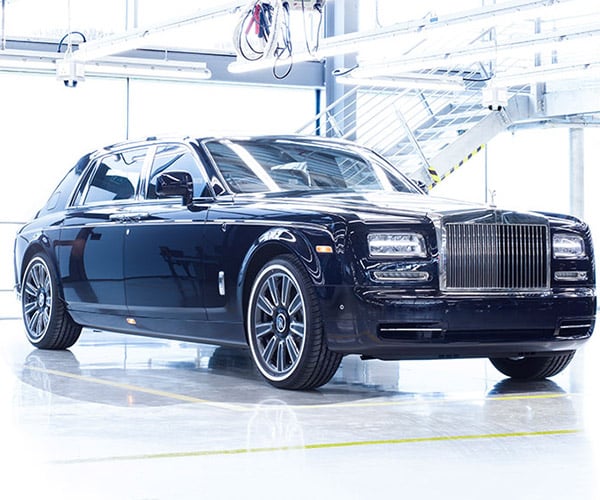 The final Rolls-Royce Phantom VII has rolled off the assembly line marking the end of an era for the luxurious executive sedan. The final car was purchased by a collector who had it customized to make it a truly one-of-a-kind vehicle. The car is an extended wheelbase model, and was inspired by the golden age of travel that the Phantom defined.
Inside the car, custom woodwork illustrates a 1930's ocean liner to reflect the art deco style of the era. There's also tone-on-tone embroidery on the powder blue leather, and the clocks in the front cabin and partition wall reflect the design of radio clocks from ocean liners.
The bezel of the clock has 24 time zones and can be rotated in the direction to set the time for anywhere in the world. The Phantom VII also has exquisite lambswool carpet, and the outside is finished in Blue Velvet with silver pinstriping.
The post Final Rolls-Royce Phantom VII Is One-of-a-Kind appeared first on 95 Octane.
Source:: 95 Octane