These are some rare birds indeed. The very first production Pontiac Firebirds built will soon go on sale at Barrett-Jackson, and you can bet they'll command a staggering bounty. These 1967 Firebirds – a coupe and a convertible – rolled off the line at the Lordstown, Ohio assembly plant and immediately captured the hearts of muscle car mad gearheads, to the tune of selling more than 82,000 units in the first year.
Under the direction of John DeLorean, as a Vice President of General Motors and Pontiac Division General Manager, Pontiac Chief Design Engineer Jack Humbert took charge of developing what became an iconic automobile. Sharing a body structure with its sister vehicle, the Camaro, the Firebird features "a split-nose grille and chrome bumper, a lowered stance, wide oval tires, horizontal headlights and taillights, along with Rally-style side vents," as the Barrett-Jackson site states.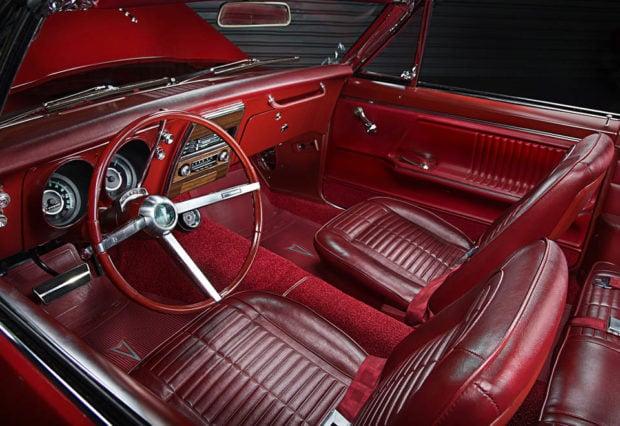 Apparently, these two cars were discovered in disrepair, and thanks to a fantastic restoration job, now are poised for a new forever home. If you happen to be in Las Vegas for the 9th Annual Las Vegas Auction October 13-15, check them out, along with a matching numbers, all original 1969 Ford Mustang Boss 429 Fastback, a 1968 Ford Shelby GT500 Convertible, and a 1970 Plymouth Superbird purchased by the EPA to perform air quality tests.
Source:: 95 Octane