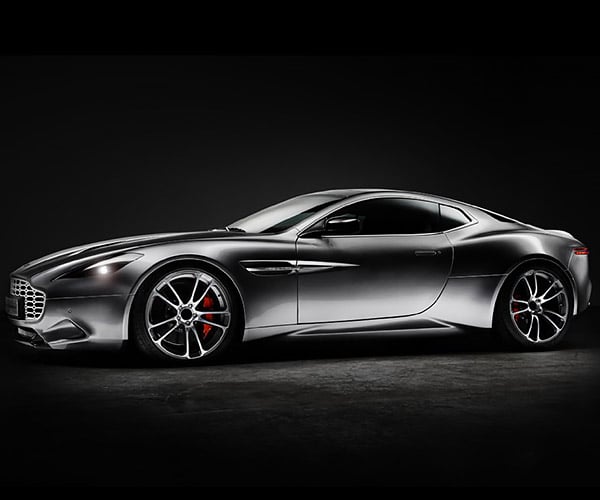 The Aston Martin Vanquish is a damn-near perfect car, as far as aesthetics go. The proportions are perfect, the surfacing is intense without being garish, and the effect is perfectly rakish. Henrik Fisker, a man known well for making fast things prettier, decided to try his hand at making the Vanquish look even better, because he has great big, grapefruit-sized, balls. The result is called the "Thunderbolt."
The result is spectacular. The exterior gets thinner lights front and back, a totally re-done rear window, a new front fascia, bespoke 21″ wheels, more chrome, and a gorgeous panoramic roof. Why doesn't the regular Vanquish have a panoramic roof? On the inside, the center console has been totally redone with a big curved Panasonic touchscreen that's not at all integrated into the dash – Benz style, a push-button transmission, wine bottle holders, and a skeleton timepiece from Maurice LaCroix. Props to Mr. Fisker for actually improving the looks of this stunner.
There's no word yet on if he plans to produce Thunderbolts in any capacity, but I bet that if you called him up and waved enough money around he'd make one for you.

Source:: 95 Octane