By Paul Strauss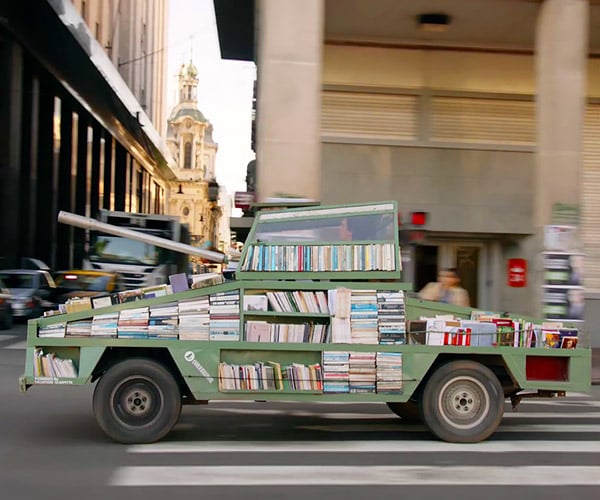 This is definitely one of the stranger custom vehicles I've seen in a while, but it's actually pretty cool. To celebrate
This is definitely one of the stranger custom vehicles I've seen in a while, but it's actually pretty cool. To celebrate World Book Day, the guys at 7UP Argentina enlisted the help of an artist to create a custom car that doubles as a free library on wheels.

While artist Raul Lemesoff could have just built any old book wagon, he went the extra mile, and converted an old 1979 Ford Falcon into what he call his Weapon of Mass Instruction. Not only does it look like a tank – complete with a rotating turret, it carries over 900 free books on its exterior, so pedestrians can grab something to read when he passes by.
Kudos to Raul for creating something that's both fun and beneficial using what would have otherwise been a discarded hunk of junk.
Source:: 95 Octane