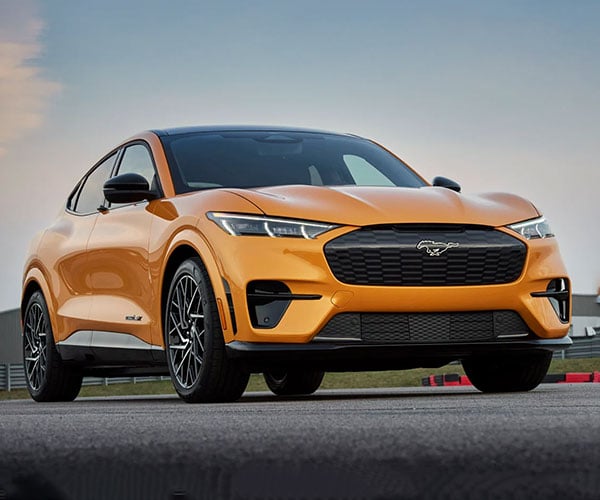 Ford has announced that starting on April 28, 2021 order books for the highest performance version of its Mach-E electric vehicle will open. The Mustang Mach-E GT and GT Performance Edition can be ordered starting on that day online or from EV-certified Ford dealerships.
The Mach-E GT has electric all-wheel-drive and permanent magnet dual motors. The model has an upgraded secondary electric motor powering the front wheels, and the system provides a peak output of 480 horsepower and 600 lb-ft. of torque. GT buyers can reach 60 mph from a standstill in 3.8 seconds, and the vehicle targets a 250-mile driving range.
The GT Performance Edition has a 0-60 mph time of 3.5 seconds. It has peak combined power of 480 hp and 634 lb-ft. of torque. That model is targeting an EPA estimated driving range of 235 miles per charge. The Performance Edition also gets Brembo brakes and special 20-inch wheels.
Ford has also announced a mode called "Unbridled Extend" for both versions of the EV, a track and closed-course-only mode extension that allows for performance-oriented traction and stability control. Both GT versions also get a unique illuminated pony badge for the grille.
The 2022 Mach-E GT starts at $59,900, with the GT Performance Edition starting at $64,900.
Source:: 95 Octane