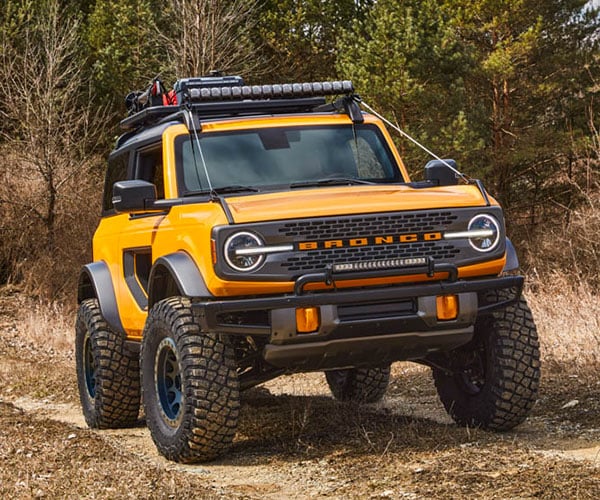 Ford opened the reservation banks for the all-new 2021 Bronco earlier this month on the same day the vehicle was revealed. Reservations cost just $100 and poured in. While Ford has never been clear on exactly how many reservations it took, the automaker has now confirmed with Car & Driver that anyone who reserves a Bronco in two or four-door versions at this point will likely have to wait until the middle of 2022 for delivery.
Ford still says that the first 2021 Broncos reserved will be delivered in the spring of 2021. We can see the dollar signs in the eyes of dealerships from here. With limited availability and high demand, you can bet dealer markups on the new Bronco will be massive.
Those who did reserve a Bronco will be able to convert the reservations into an actual order for a vehicle optioned to their liking starting in December. The high number of reservations also means that the chances of finding a Bronco sitting on a lot somewhere are virtually nonexistent. There might be some who order a vehicle and then are unable to take delivery for some reason, and I expect markups to the tune of $10,000 over MSRP or more for such vehicles.
Those who prefer the Bronco Sport will surely have an easier time finding that SUV. Ford says that the Bronco Sport is still on track to be delivered later this year.
Source:: 95 Octane