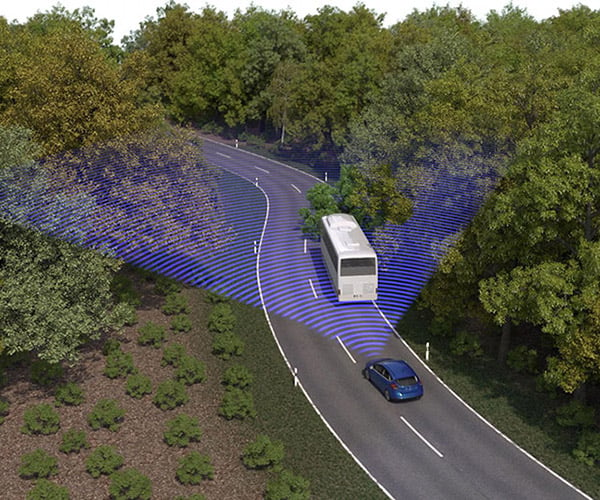 Ford has announced some new technologies it's working on that aim to keep drivers safer behind the wheel. The tech includes help for parking, collision avoidance, and help to prevent wrong way driving.
Evasive steering assist can help drivers steer around stopped or slower vehicles to avoid collisions. It can operate at both city and highway speeds and uses a radar and camera to detect other vehicles. The system activates to steer around vehicles if there is insufficient space to avoid collision by braking, and the driver can take over at any time.
Wrong way driving alerts use cameras mounted on the windshield and info from the navigation system to offer visual and audio warnings if you are driving against traffic. Ford is also developing tech called traffic jam assist that will brake, accelerate, and keep the car in the lane in slow and stop-start traffic.
Ford is also developing an advanced front lighting system which adjusts the width of headlamps automatically when approaching intersections or traffic circles.
Ford also announced enhancements to its active park assist that parks parallel or perpendicular at the press of a button, though it's unclear how the system has been improved from the current generation.
There's no word on when each of these technologies will be available in production vehicles.
Source:: 95 Octane