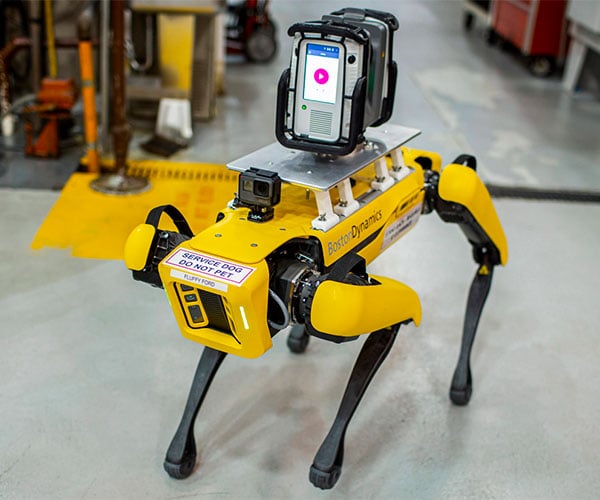 Each time Ford prepares to retool one of its factories, it has to 3D scan the space to update its digital model. Computer-aided design is used when updating factory layouts, and gathering 3D scans of the space typically takes humans weeks of work. Ford also says that it costs about $300,000 to scan a single factory.
The automaker is planning to retool the Van Dyke Transmission Plant and has turned to a pair of quadruped robots leased from Boston Dynamics to speed the process. Each of the robots has been fitted with a 3D laser scanner. Dubbed "Fluffy" and "Spot," the walking robots are small and agile, able to climb 30-degree inclines, and go up and down stairs for nearly 2 hours per charge.
They're able to squeeze themselves in the tight areas of the factory and scan the areas to help with the retooling process. "We design and build the plant. After that, over the years, changes are made that rarely get documented," says Mark Goderis, Ford's digital engineering manager. "By having the robots scan our facility, we can see what it actually looks like now and build a new engineering model. That digital model is then used when we need to retool the plant for new products."
Ford workers say that it typically takes about two weeks to scan an entire facility, but using the robots should cut that time in half. If the pilot project works, the Ford manufacturing team could scan all of its plants this way. Faster scanning could save the company money, and help bring vehicles to market faster.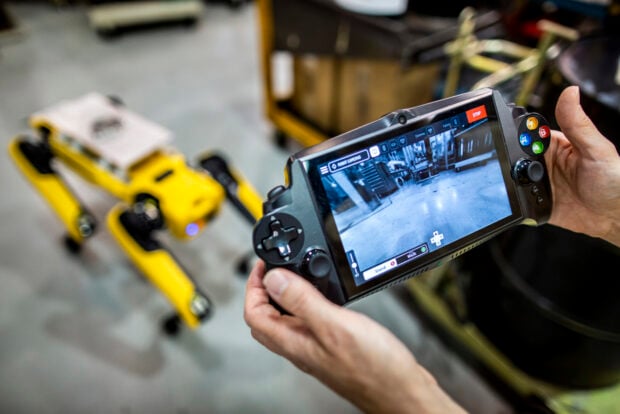 Source:: 95 Octane