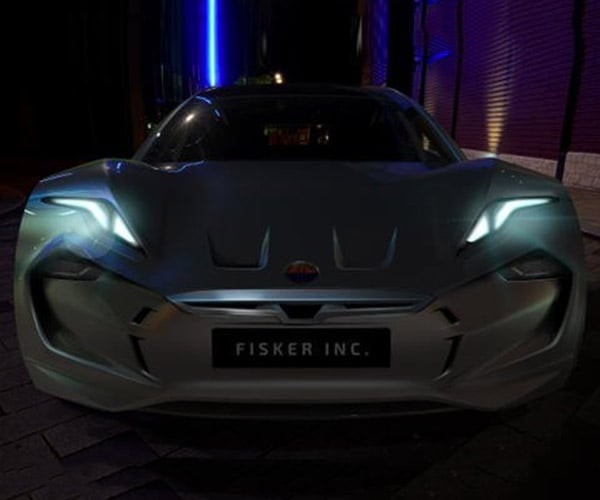 A few days back, Henrik Fisker teased a new car with a dark image that showed cool butterfly doors. Fisker said that those doors were perfect for easy entry and exit of your car. I thought the shape of the front end loked interesting from the side, and now we have a better look at what to expect with this shot taken from in front of the car.
The front looks very aerodynamic, and has very small air intakes – so it's likely to be a pure-electric vehicle. Those unique boomerang-shaped headlights are adaptive LEDs. I have to wonder if the trapezoidal radar and camera up front means that this car has some sort of self-driving capability.
Fisker again promises that more details will be coming. So far I really like the looks of this car, at least what we can see of it in the dark teaser images.
Source:: 95 Octane