A patent application was recently filed by Honda, and it is for something that makes me really excited. The patent drawings show a minimalist mid-engine sports car that reminds me a lot of an Arial Atom. The car is very bare bones and has an aluminum chassis.
That chassis could be very lightweight, stiff, and fast to build. Those are all great things. The images show a car with just seats, suspension and wheels with the engine just behind the seats.
I can't see that being a very big seller, but it would be great as the basis for a small everyday sports car. It actually appears to be quite similar to the Project 2&4 concept the company showed off a couple of years back: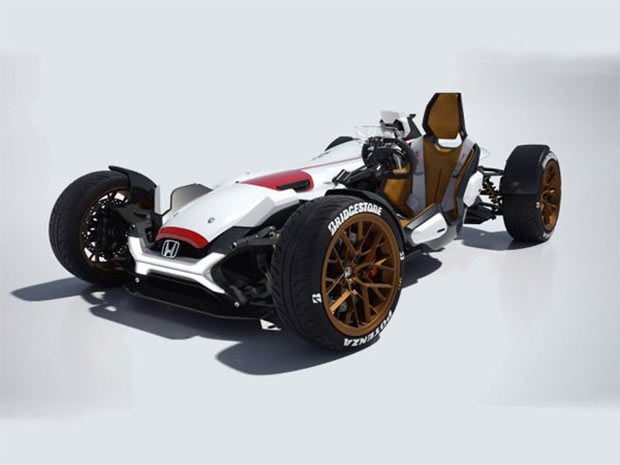 I would love to see something sized like the MX-5 without the convertible top and with more power. If Honda could pull that off, I might be in the market for my first Honda car.
Source:: 95 Octane