By Paul Strauss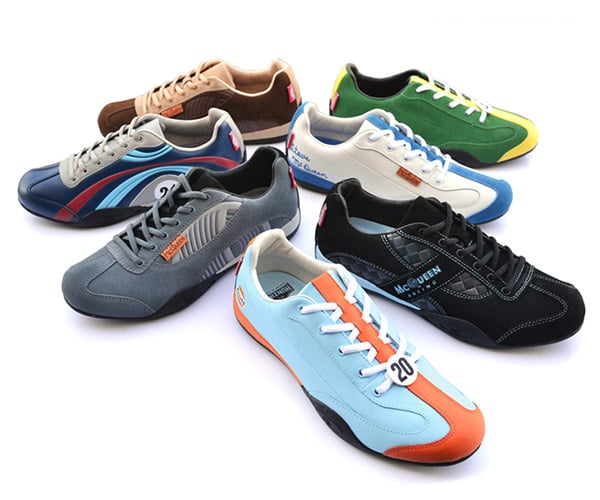 While you can certainly drive a car with your everyday tennis shoes, if you really want to have the best possible feedback from your pedals, get yourself a pair of proper driving shoes. These beauties from Hunziker should do just fine.
Not only do these casual driving shoes offer just the right thickness of sole for optimal pedal feel, they look awesome doing it. Hunziker offers a variety of cool officially-licensed designs, including shoes based on famous liveries like Gulf Oil, Team Lotus, Langheck, and McQueen Racing. Each shoe is made with either a real leather or suede upper, and has a non-slip vulcanized rubber outsole. Even the way the laces are looped through extra loops on the tongue is designed to maximize stability.
Hunziker's casual driving shoes range in price from $125 to $145(USD). If anyone wants to buy me a pair of Gulf livery shoes, I'd be happy to wear them on the track.
More Awesome Stuff for You to Click On:
No related posts.
Source:: 95 Octane