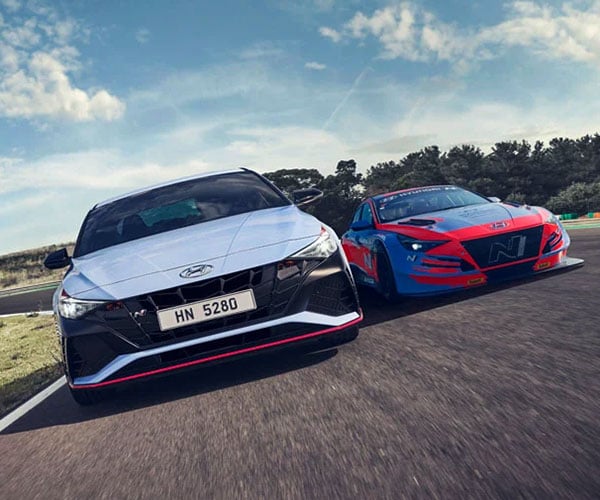 Hyundai has revealed a new performance car that it's calling a "hot sedan." The 2022 Elantra N combines high performance and practicality in a four-door body that packs 280 horsepower under the hood. Power comes from a 2.0-liter turbo 4-cylinder engine paired with an eight-speed wet DCT transmission. The performance-tuned Elantra can reach 62 mph in 5.3 seconds with a top speed of 155 mph.
The car is fitted with several tech features that help improve driving fun and performance. It has an "N Corner Carving Differential," which is a fancy name for an electronic limited-slip differential. It also features a variable exhaust valve system and launch control. The DCT offers several settings, including N Grin Shift, N Power Shift, and N Track Sense Shift, each of which loads a different automatic shifting program.
Hyundai fits the vehicle with performance tires around 19-inch wheels, and equips 360-millimeter brake discs with high friction material pads for improved braking performance. The brakes also feature a cooling hole on the dust cover, with a brake air guide structure to improve cooling efficiency.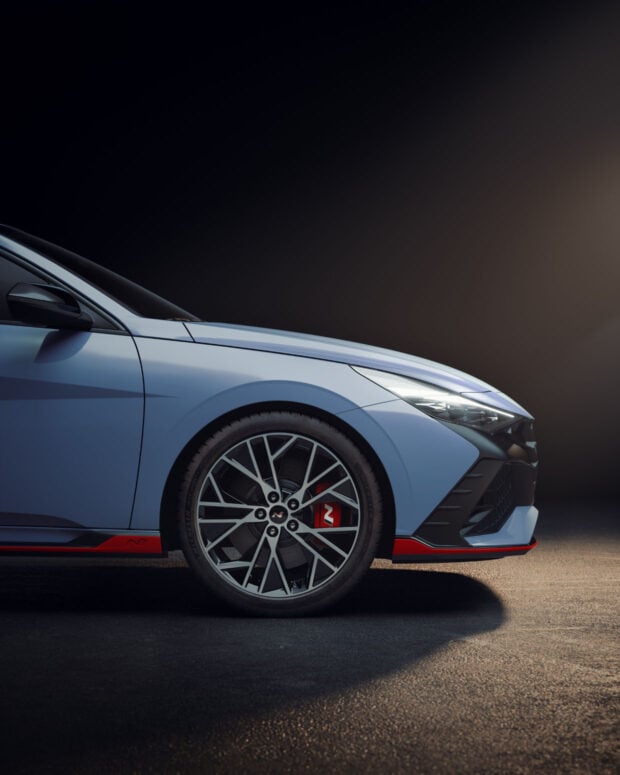 The Elantra N also gets four-point strut rings and rear stiffener bars to strengthen its rigidity. The car also has an infotainment system featuring an interface dedicated to N performance. Pricing and availability are unannounced at this time.
Source:: 95 Octane