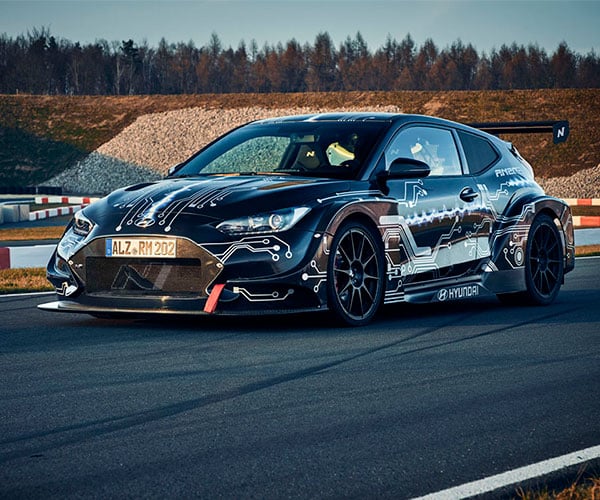 Hyundai has unveiled a prototype electric performance car known officially as the RM20e Racing Midship Sports Car. Based on a Veloster N body, the vehicle is entirely electric and uses a rear-wheel-drive platform that puts its motor midship to help with handling, balance, and agility. The electric motor used in the car produces 810 horsepower and 708 lb-ft. of torque.
That much power enables the RM20e to accelerate from 0-to-62 mph in less than three seconds, and from 0-to-124 mph in 9.88 seconds. Hyundai says that the rear-drive, midship-based motor placement also helps give the vehicle the traction needed to accelerate so quickly.
While the car has racecar-like levels of performance, balance, braking, and grip, Hyundai says the vehicle retains the quietness, responsiveness, and road-going capability needed for a daily driver. The RM series has always served as a testbed for future technologies, and with Hyundai saying that the vehicle highlights the future for the N Performance brand, we certainly hope Hyundai integrates some of this capability into a production electric vehicle in the future.
Source:: 95 Octane