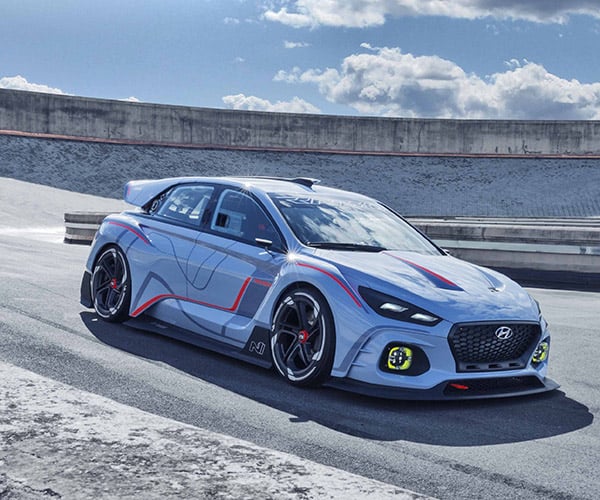 Hyundai turned up to the 2016 Paris Motor Show with a very special car. The RN30 Concept was made to show off the sporting DNA of the upcoming Hyundai N performance division. The car is based on the new Hyundai i30, though it looks rather like a customized Veloster to me. It has a big spoiler, and plenty of ground effects, and looks like it is ready to go to the track.
The RN30 has a revamped 2.0L turbo engine that is being developed for N production models. In concept form, that engine makes 380 hp and 332 lb-ft. of torque. Power goes to the road via all four wheels, using a wet-type dual-clutch transmission. The car has rev-match shifting and an electronic limited-slip diff.
Engineers on the project focused on reducing weight and lowering the car's center of gravity. Components of the car are built using an all-new high performance plastic for strength and lightness. There is no indication that any production car will take cues from this concept, but given the fact that Hyundai's N division is being headed up by former BMW M Engineering VP Albert Biermann, I wouldn't be surprised if it did.
Source:: 95 Octane